Reach your resources with our simple communication tools
Reach your resources with our simple communication tools. If your staff does not receive or read the information you send - it is doubtful that they can do a good job for you. It is therefore important that communication is not controlled by chance. Our simple communication tools help to reach your resources, and can follow up on those who do not get information. On a separate "My Page" you will find all relevant information related to their efforts.   
All communication gathered in one place (My Page)
In Mobilise, all resources get access to a personal My side. Here they have a full overview of all the information you send them, guards, e-learning, handbooks, invitations etc. My Page puts an end to emails that do not arrive or email threads.  

If you want to create an invitation with registration, post a video, share an article, publish a document or set up an e-learning, you have the opportunity to do so. The system is set up with all the different tools you need to engage and inform your resources and have an overview of who needs to be followed up.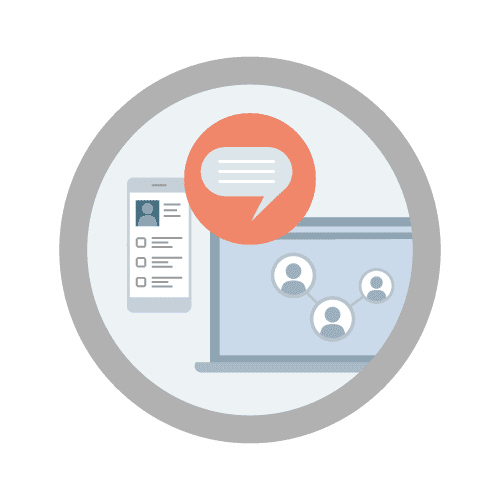 Mobilise's communication tools make it easy to share information with groups, individuals or use ready-made "system groups" (eg all those who are on duty today). You can send information to My Page, as an email, as an SMS or a combination. 
Communication can be timed. This means that group leaders and administrators can post all information and messages in advance and the system ensures the right distribution for you. 
The resources get the information they need - when they need it!
All information added to a group will be visible to anyone added to the group - regardless of when it is added. This way you ensure that everyone gets the right information and simplifies the work of group leaders.
Full control and traceability of everything you send
On all messages or information you send from the system, you get reading and sending reports that show you who is reading, who must be followed up or when email or SMS should fail. You can send reminders to those who have not read.
Follow the activity - reduce dropouts
As a group leader or administrator, you can easily see who is reading information and logging in to My Page. This gives you the opportunity to follow up those who are not active and reduce the chance of dropping out. 
"The mobilise way" - A complete system combined with unique expertise
Mobilize Way - is a framework developed for those who are to organize a large or small event, or have ongoing management of part-time employees, volunteers, salaried employees or other types of ad-hoc resources. We want to ensure that you get an optimal and efficient work process - combined with a platform that meets your needs. 
With Mobilise you get a complete platform with the tools you need, a consulting partner with experienced advisors and help / support when you need it.